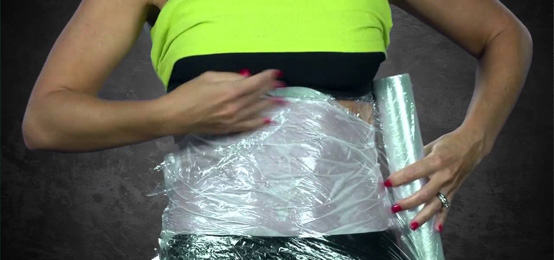 What Are Body Wraps?
Linen sheets were used as body wraps, decades ago, when this kind of method was first introduced. They were called herbal wraps, back then. Eventually, plastic and thermal blankets replaced the old linen sheets, making them very popular in the 1980s and 90s.
Even though the service is different, depending on each spa, body wraps should be done in a darkened room that features flickering candles, soft music, and a massage table.
At least this is what most of the massage therapists say.
Body Wraps Options
There are many different types of body wraps, however the most used ones are:
Moisturizing, Which Is Applied With Different Lotions And Ingredients;
Detoxifying, Which Is Being Made With Seaweed Or Mud That Have More "Pulling" Action;
Slimming, Which Uses Smaller Strips Of Material That Is Wrapped Tightly;
Cellulite, Which Uses Herbal Remedies That Remove Cellulite.
Body Wraps And Weight Loss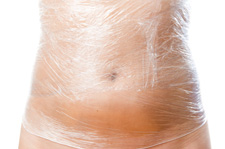 It seems the main health benefit of a body wrap is detoxification. A proper detox process will help your body slim down much easier. Once the body no longer holds heavy metals and toxins, the metabolism begins to function correctly.
More than this, it starts to accelerate. Once this happens, the fat stored in cells begins to burn faster than ever before, causing the body to no longer hold fats. You must understand that a single body wrap session is not enough. You must perform more sessions, if you want to get rid of all the excess weight.
Body wraps have the same slimming down effect when it comes to cellulite. Cellulite is nothing else than retained water. The wraps will cause the water to no longer be retained, and the body to gain new, attractive forms. Once the skin becomes firmer, the entire body gets into shape. Of course, you can encourage and accelerate the body wraps' effects by applying anti-cellulite forming crème and gels.
Do Body Wraps Work?
Don't expect the body wraps to help you lose weight, on their own. If you don't eat properly and you also don't exercise, the weight loss process becomes doomed. The wraps only remove the cellulite accumulation reducing fats from your thighs, buttocks, trimming the stomach and improving your skin tone.
A genuine weight loss process has to begin from inside. Your digestive and metabolic systems need to function perfectly. After a few body wrapping sessions, you will notice the amount of body fats you have dropped. Considerable inches will be eliminated on the body parts where you have applied them.
What else body wraps can do for your health?
Besides weight loss, body wraps also improve the way your skin looks. A detoxified skin will look softer and cleaner. However, if you have a sensitive skin, stay away from fragranced body wraps. These irritate the skin. Look carefully for the ingredients you are about to use with your wraps.