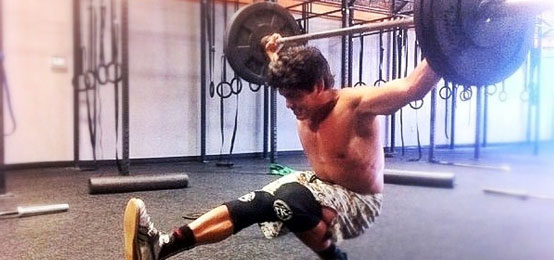 CrossFit Workout Review
As one of the most appreciated fitness companies in the world, CrossFit, Inc. has been founded by Greg Glassman and his wife, Lauren. Since 2000, this program has gathered approximately 6,100 affiliated gyms. Most of them are located in US, by people who perform complete daily workouts from the website or the ones recommended by the local affiliate gym coach.
However, not only the private gyms use CrossFit's programs, but also fire departments, law enforcement agencies, and military organizations such as the Royal Danish Life Guards, high school and college sports teams and the Miami Marlins.
Does CrossFit Work
The program sustains an effective mix of body weight exercises, gymnastics and Olympic weight lifting, but also aerobics. The founders describe their program as being a "constantly varied, high intensity, functional movement", with a major purpose of improving the fitness and physical preparedness.
The exercises don't last that long, they usually go for around 30 minutes or even less. They are intense, since they demand an all-out physical exertion. Rowing, sprinting, jumping and climbing rope, flipping tires, weightlifting, carrying heavy things and lots of bodyweight performances are all combined in CrossFit exercises. The equipment used in such training exercises are barbells, dumbbells, gymnastics rings, pull-up bars, kettle-bells, medicine balls and box jumps.
The combinations that form these exercises are known as Workouts of the Day or WODs. Before performing these high intensity WODs, you must warm-up and stretch. The warm-up is considered to be a separate skill development segment, as one must perform the warm-ups correctly, too. Each WOD is almost all the time scored and ranked.
This is believed to encourage competition, but also to track each person's progress. In some affiliate gyms you can benefit from additional classes that include Olympic weightlifting. These are not considered to be WODs. The entire CrossFit program is not about exercise routine, it's more about diversity. The goal is to physically train people for whatever life throws at them.
The CrossFit Games
Since the summer of 2007, the CrossFit Games have been held every year. Participants and sponsors have been interested and arrived rapidly. The awards in money for each first-place/ male and female grown from $500 when they first started, to $250,000, in 2011-2013. The competition surprises participants, including elements that haven't been performed during training: past competitions included rough-water swim and a softball throw. The Games aim to determine the "Fittest on Earth", the one that must be ready for anything.
The participant regions until 2013 were North America (North West, Canada West, Canada East, North Central, Central East, North East, Mid Atlantic, South East, South Central, South West, Southern California, and Northern California), and five in the rest of the world (Europe, Asia, Africa, Latin America, and Australia). The top 3 athletes (from each gender) of region go forward in the CrossFit Games finale.
Crossfit Coaches
The most appreciated coaches associated with CrossFit are Louie Simmons, Bob Harper, Mike Burgener, Dr. Nicholas Romanov, inventor of the Pose method of running, and Dr. Ralph Mayer.