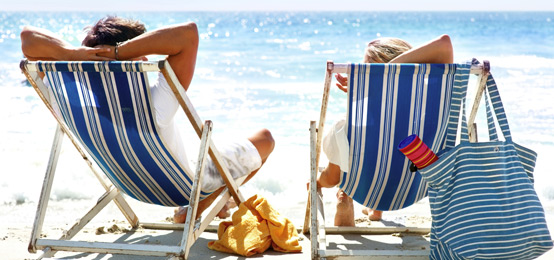 Keep Losing Weight While On Vacation
Spring brings us the summer vacation before we are even aware of it. In case you are planning to go on a trip this summer, don't get discouraged about your weight loss plans.
Don't let all your dieting efforts go to waste and continue to work on slimming down. Take these proven pieces of advice from Elaine Magee, MPH RD at WebMD, and author Daphne Oz.
While on vacation, people tend to gain a lot of weight because they no longer care about what they are eating. Therefore, they no longer pay attention to their diets and abandon their daily exercises routines.
Getting off a regular schedule, staying up all night or eating late causes the body to no longer sustain a healthy metabolism. Even if you are relaxed and in a great mood, don't give up your past weight loss work and ease your future endeavors.
Weight Loss Tips For Vacation
Here are the most important pieces of advice:
1. Pack healthy snacks for the road.
We all know fast foods make you fat, so instead of stopping to eat from this kind of services, pack sandwiches and healthy snacks to munch on while traveling. Go for seeds, low-fat granola bars, nuts, fruits or vegetables, crackers made from whole grain and water.
If you like juices, opt for low calorie ones.
2. Monitor the sizes of the plates that you eat.
When on vacation, you tend to over eat. Restaurants and fast foods offer larger portions. People end up consuming much more than they used to, without even being aware of it. More than this, lots of restaurant foods contain fats and calories, much more than foods prepared at home.
In order to avoid overeating while on vacation, look online for the destination restaurants you are about to visit. Check their menu and verify their nutrition information. It is always better to make the food decision before leaving. This way, you will control what you will be eating.
Don't be ashamed to ask your waiter some questions about what you are about to eat. Lots of restaurants accommodate to special plate requests. For instance, you could ask the chef to prepare your food with less butter, meat and even gluten.
Share the entrees with family or friends. Instead of an entrée, you could ask for a soup or a salad. If you have a mobile refrigerator, pack up the leftovers and eat them later. When it comes to gravies and dressings, choose the light ones. Don't deprive yourself of dessert, but share it with kids or friends and take one or two bites.
3. Eat whenever you are hungry
Don't eat unless you are hungry. Many have the tendency to eat because they like to try restaurants and their cooking. This will cause them to gain weight. Nobody says you should not try new foods, but check twice before eating something.
4. Be careful with alcohol.
A glass of wine at dinner has never caused anyone disasters. However, don't abuse cocktails and beer on the beach, as they add calories too fast. These usually contain 100 to 400 calories or more, each.
5. Don't forget about exercise.
If you don't have the time or mood to perform physical exercises, a walk on the beach will do just fine. Swimming in the pool or playing the ball with your children will surely do the trick.
6. Take the time to relax.
Don't forget about relaxation. After all, vacation is all about relaxation, isn't it?
What tips or past experiences have you used to help you lose weight or at least maintain your summer shape while on vacation? Leave us a comment below!