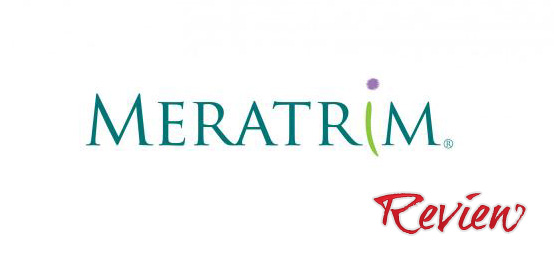 Meratrim Weight Loss Supplement
If you've paid attention to any of the latest diet news, then chances are you've heard of a product called Meratrim™.
What Is Meratrim
Meratrim is manufactured by InterHealth Nutra Inc. and is described as a "fruit and flower slimming formula." It recently was featured on Dr. Oz and has had the diet world buzzing ever since. So what is Meratrim and is it legitimate or not?
Meratrim and Dr. Oz
Dr. Oz has been the subject of much controversy for supporting several diet supplements and he is at it again with Meratrim. In a recent episode titled, "3 Step Plan to Triple Your Fat Loss", Dr. Oz featured Meratrim supplements as his first step to burning triple the amount of fat you would normally burn.
Dr. Oz explains that Meratrim™ features two main ingredients, garcinia mangostana and Sphaeranthus indicus. Dr. Oz claims these two powerful ingredients work together to block fat from being stored, rev up your metabolism, and help increase the amount of fat you burn on a daily basis.
Meratrim Side Effects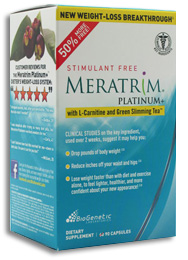 According to Dr. Oz, the side effects of Meratrim are what you would normally find with most weight loss supplements. There seem to be minor in severity, although there is not much information available about what EXACTLY they are and how severe they CAN be.
The participants on Dr. Oz's show did not mention any side effects but this was a small sampling of only thirty people so it does not offer enough information to determine whether or not Meratrim is safe.
It is still recommended that children, pregnant or nursing mothers, and diabetics speak to their doctors before trying Meratrim. It is still even a good idea for the average healthy adult to speak to their doctor as well simply because of the unknowns.
Meratrim Studies
Studies on Meratrim are very small in nature and do not offer much insight into whether or not the product is legitimate. The research that is available seems to be conducted by the makers of Meratrim, instead of an independent company, which obviously means the results could absolutely be skewered to make Meratrim seem better than it really is.
Dr. Oz himself asked thirty audience members to take Meratrim for two weeks, not change any of their dietary habits, and report their weight loss.
According to participants, they lost on average three pounds and three inches off their waists. It was not mentioned whether or not ALL participants lost weight or whether or not everyone saw a reduction in waist size.
Regardless, Dr. Oz considered his experiment a success and recommended this protocol for the best results:
Step 1: Take 400mg of Meratrim about 30 minutes before breakfast and dinner
Step 2: Walk at a brisk or medium pace for thirty minutes a day.
Is Meratrim Legitimate?
Based on the limited information about Meratrim, it is too early to tell whether or not Meratrim is a legitimate health product or not. The one good thing about Meratrim is that the formula is patented, which means shady marketers cannot take advantage of the sudden interest in it.
However, even some respectable companies like GNC and Vitamin World seem to be cashing in on the Meratrim frenzy and a quick look on their website indicates they both have written up some fake reviews about how great Meratrim is.
The bottom line is that it is just simply too early to tell whether or not Meratrim is legitimate.
Could Meratrim be legitimate? Sure, but it's simply too early for anybody to definitively point out whether Meratrim is legitimate or whether or not it is just hype.

Have you taken Meratrim recently and had any experiences with it? Good or Bad, we want to hear from you.