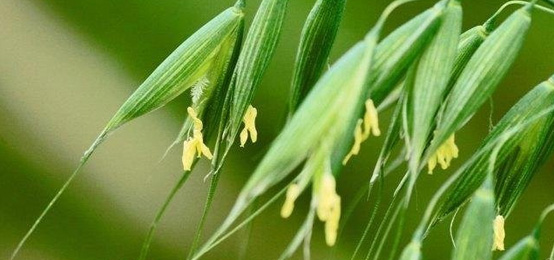 What Is Oat Straw Extract
We've all been taught over the years the many wonderful benefits of oats and oatmeal. Oats reduces cholesterol, helps burn body fat, and is an excellent source of good carbohydrates. And we all have heard of "Avena" which is oatmeal type skin and facial products.
Oat straw, which is the green oat grass in the milky stage, before the mature oat grains form. It has been said that it helps with osteoporosis (due to its high content of calcium), mends bones, strengthens teeth, and even relieves cramps.
Oat Straw Extract Health Benefits
Oat straw extract is also being promoted as an herb that helps combat anxiety. According to a recent study, oat straw helps promote the release of certain hormones. These hormones, called luteinizing hormones, triggers ovulation in females and helps with the production of testosterone in males.
This helps promote ell growth, which is why scientists believe that the oat straw extract will help maintain strong bones.
Oat Straw Extract Energy Booster
OatStraw extract is also said to help with and energy deficiency. It also has a high fiber content, so if will help maintain daily regularity, and this of course is helpful on your weight loss journey, however it is important to note that oat straw extract is not a weight loss supplement. Many of your television doctors promote oat straw for other reasons than weight loss, as oat straw has so many more benefits for you. Oat straw is very high in its nutritional value, and is often taken by menopausal women to help with the symptoms of menopause.
One last amazing quality of oat straw: it enhances the brain. Studies have shown that by taking 1600 mg of oat straw extract, that the attention, concentration and concentration of elderly adults greatly improved. So, helps with bones, strengthens your teeth, relieves cramps, and helps with your sex life? Sounds like oat straw extract packs quite a punch!