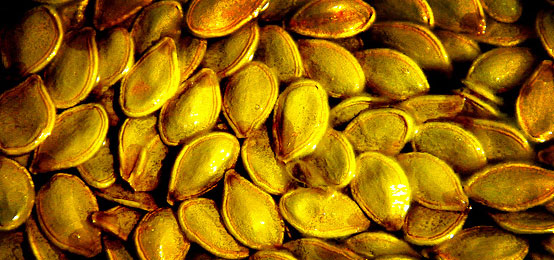 What Is Pumpkin Seed Oil?
Filled with vitamin E, tocopherols, Omega 3 and 6 fatty acids, pumpkin seed oil is one of the most nutritious foods available. It raises energy levels and general health, leading towards vitality and mineralization.
It is one of the most magnesium and zinc rich sources on Earth. It gets created through cold pressing of raw pumpkin seeds that grow in Europe. It preserves amazing health benefits. The pumpkin's seeds and oils are used to make medicines.
There are around 300 seeds in a pumpkin. All of them are picked by hand. These little green seeds are powerful.
Health Benefits Of Pumpkin Seed Oil?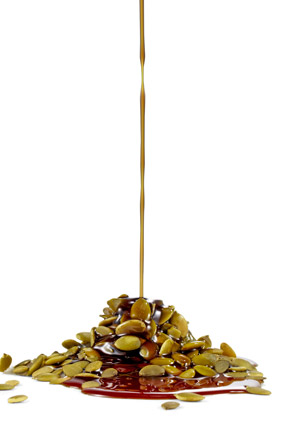 Bladder irritation, kidney infections, intestinal worms, and benign prostatic hyperplasia (BPH) are few of the diseases that can be prevented by using pumpkin seed oil. When used in combination with some herbs, this oil actually treats the BPH.
Some people roast pumpkin seeds in order to consume them as snacks. Certain chemicals in the pumpkin seeds increase the diuretic effects, causing more urination. This relieves the bladder discomfort. Intestinal worms also get killed by pumpkin seeds.
It is of great help for women suffering from overactive bladder and stress incontinence. It practically strengthens the pelvic floor muscles. Studies showed great improvement in women given a combination of pumpkin seed oil and soybean seed extracts.
Pumpkin Seed Oil Ingredients
Vitamin A, Vitamin E, Zinc and valuable omegas, such as Omega 3 and Omega 6 are essential ingredients in this oil. These are essential fatty acids, also known as EFAs. More than this, there is a lot of phytosterole, which is very well known for its beneficial effects against high cholesterol levels.
The earlier mentioned ingredients are highly effective against bladder and prostate issues: enlarged prostate glands shrink in their early stages. There is no need for very large quantities of seed oil to be used. You could chew a handful of dried seeds each day, or you could use the oil for salads and dips.
The antioxidants in pumpkin oil seeds fight the fight against free radicals, helping the body to remain young and healthy. It is better to keep the oil cold; as if it heats the healthy ingredients get lost. Heated oil is better in taste, but it has no healthy benefits.
Pumpkin Seed Oil Side Effects
Pumpkin seed oil hasn't, so far, caused any negative side effects. Only some mild intestinal upset. It isn't known to interact with medications; however, it is advisable to always discuss taking it with a physician.
Pumpkin Seed Oil For Eye Health
Zeaxanthin, a carotenoid that protects the retina and slows the progression of macular degeneration is also a very high compound of pumpkin seed oil. Macular degeneration causes of loss of vision and even blindness.
Using Pumpkin Seed Oil
You can find pumpkin seed oil supplements, everywhere out and offline. Nutritional and health food stores sell them for a reasonable price.