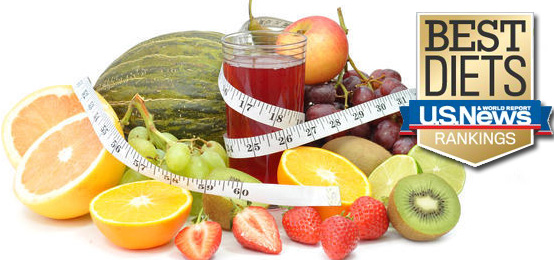 What Is The Dash Diet
The Dash Diet – Voted Number 1 In America For Last Three Years.
Nearly every woman wants to lose weight and there are so many weight loss programs on offer they are spoilt for choice. But there is one diet that is suitable for both men and women because not only does it help you to lose weight, it also greatly improves your health and that is the DASH Diet.
The DASH Diet Information
DASH stands for Dietary Approaches to Stop Hypertension and the Dash Diet was introduced by the National Heart, Lung and Blood Institute to control blood pressure in patients suffering from hypertension.
Unlike other diets which concentrate on weight loss, this diet promotes good eating and encourages people wanting to lose weight to develop a more well-balanced approach to eating. It actively promotes the need to take less salt in their food and increase their intake of magnesium, calcium and potassium.
The Dash Diet menu includes a lot of fruit, vegetables, whole grain and low-fat dairy foods as well as poultry, fish, white meat, nuts and beans.
Fatty foods, sugary drinks and red meat are discouraged and this diet focuses on the size of the portions you eat and offers a wide variety of foods you can include in your daily routine that contain the necessary amounts of nutrients.
DASH Diet Recipes
Many diets are really boring involving eating crispbreads and lettuce leavess but the benefits of the Dash Diet are there are so many things you can eat because the diet concentrates on the size of the portions and not the food.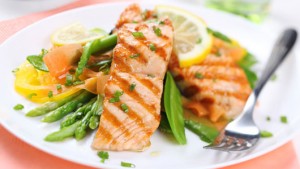 Recipes can include
Crispy Potato Skins
Fruit Kebabs
Grilled Pineapple
Marguerita Pizza
Baked Salmon
Balsamic Roast Chicken
Beef Stroganoff
Turkey With Fruit Stuffing
And much more.
DASH Diet Reviews
The Dash Diet was voted America's number one diet in 2011 and 2012 and in January 2013 it clocked up a hat trick.
People who were put on the Dash Diet to lower their blood pressure have all seen a vast improvement in their health and others taking it purely to lose weight, which was not the original idea when it was first introduced, have all found they do shed pounds in an average of 2-4 weeks as well as feeling healthier.