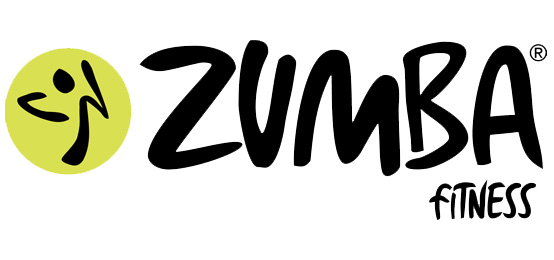 What Is Zumba
Zumba is Fun, Zumba is Fast, Zumba is Effective!!
Zumba fitness is a craze that took Americans by storm, and has yet to slow down as far as popularity. Invented by mistake when a Latin dance exercise instructor forgot to bring his normal CD of dance music into a class one day, opting to play Latin music, and a new kind of workout was born.
After years of bringing the Zumba workout around Latin America, it entered the beautiful city of Miami, and that is when the craze took off worldwide. Zumba is dancing with a Latin flair. It's a lot of fun and can burn a ton of calories. And, the best part about it is, anyone can do it.
You don't have to be a professional dancer or have any sort of background or experience in dancing. Many people who attend weekly Zumba classes only learned dance moves from the going.
Zumba Dance Workout
Zumba is a fast-paced intense, full body workout. With Latin music playing in the background (although most Zumba instructors will play a variety of dance music) and certain Latin dances. You will see Samba moves, Salsa moves and more. The shaking of hips is a must in a Zumba workout.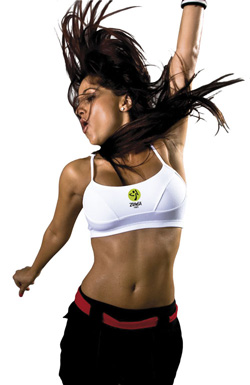 Once you get into a Zumba workout, you will see that the moves continuously repeat themselves. Plus, the moves are easy and broken down for you by the Zumba instructor. Once you've done a few of the moves, you get the hang of this dance pretty quickly.
It is also important to note that the Zumba instructor does not talk. It was created with a universal feel to it; meaning, everyone who is certified to teach Zumba should be able to go to any country in the world a teach a class. Instructors will stand at the front of the class and do the moves. They will not face the class, but rather have their backs to the group of participants
This way, the class members can just follow along to the instructor. If the instructor wants to teach a class in a country where they don't speak the language, they can! The Zumba company wanted this workout to be universal.
Zumba Fitness Workout
With Zumba as a workout, you have a lot of fun, but you also burn a ton of calories. It is a full body cardio workout, so you will work up a sweat. There are even Zumba toning classes as well, which, of course, focus just on toning your body. There is no doubt incorporating a Zumba dance workout into your weight loss journey will certainly have you losing the pounds quickly.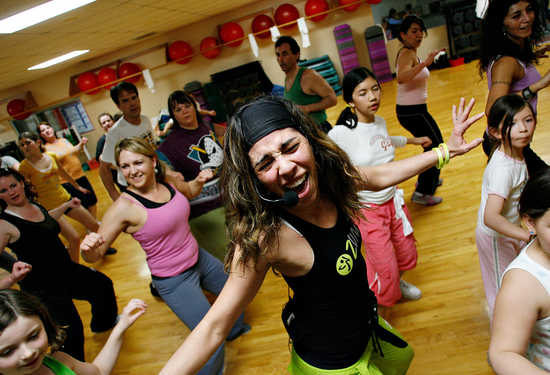 Zumba Reviews
Zumba fitness has become one of the most popular group exercise classes not only in the United States, but throughout the entire world. To date, more than 12 million people in 125 countries participate in some sort of class.
So what are you waiting for? With numbers like that, how can you not be tempted to try a Zumba class. Fun, effective, and, did we mention fun?
Go ahead and get your Zumba on today!